Pointe-à-Pitre is the capital of Guadeloupe and is located in the center of the island. It is open on the Caribbean Sea and connects the two butterfly wings that form Guadeloupe. It is where global transatlantic events, most notably the "Route du Rhum," which takes place every 4 years from Saint-Malo, come to. Its marina, adjoined to the Gosier marina, is the biggest marina in the island, and is where a lot of boat trips and cruises to the neighboring islands set off from.
Main attractions
---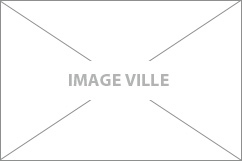 Marina
Hotels' watersports centers
Boat rental
Varied nautical activities
Guadeloupe Aquarium
Grand marché
Saint-John Perse museum
Victor Schoelcher museum
Cinéma
Pointe à Pitre activity details
---
The capital of Guadeloupe's assets are its cultural and historical monuments, as well as its marina and surrounding hotels for mainly nautical activities. You can go on trips to the surrounding areas from the marina and the hotels of the watersports centers by either renting a sailboat or motor boat, or by going to the travel agent's. You will be able to discover the magic of the mangrove and the wonderful islands of the Grand Cul de Sac Marin nearby, or you can go a bit further and discover Les Saintes, which is just a stone's throw away.
You can go jet skiing, kitesurfing, go out on a paddle boat or canoe, as well as go snorkeling, underwater diving. New attractions, such as the Flyboard, can also be done in the surrounding area.
Local entertainment
---
Election of the prince and princess of the carnival at the place de la victoire (End of January)
Kids' carnival procession (Beginning of February)
Carnival – Big mardi gras parade (February)
Music festival in the place de la victoire (June)
Chefs' festival with parade, banquet, singing, and dancing (August).
Pointe-à-Pitre districts' festival (December)
Îlojazz festival, hub for creole music (December)
Beaches
Additional information
---
The Guadeloupe Aquarium, located nearby, is the biggest aquarium in the Caribbean.