Les Abymes is the most populated commune in Guadeloupe. It is located in the North of Grande-Terre, borders Pointe-à-Pitre, and is part of the pointois agglomeration. Even though it is highly populated, it still has many tourist attractions, including, among others, its opening to the Grand-Cul-de-Sac marin.
Main attractions
---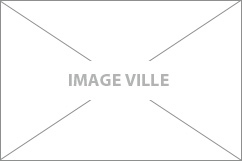 Themed trips on the islands
City bike or mountain bike trips
Seawalk
Hikes on land or in the sea
Quad
Canyoning
Canoeing
Visit of the mangrove
La Maison de la Mangrove
The Mamiel habitation
Les Abymes activity details
---
Immense sugar fields mark the Les Abymes countryside. The Mamiel habitation, vestige of the past, is an old sugar factory from the 18th century and is classed as a historic monument which is evidence as to what a habitation in Grande-Terre could be. The commune of Les Abymes has an interesting natural heritage for tourism. You can discover the unconventional landscape of the Grands Fonds and stop at the Fidelin pond and discover the magnificence of the Grand Cul de Sac Marin reserve.
You can immerse yourself in nature from Les Abymes, with providers who offer canyoning and all types of hikes or other camps on hammocks for one to three nights. Discover the magic of the mangrove, and its extraordinary wildlife and plants with the help of an experienced guide.
Taonaba, the Maison de la Mangrove (Mangrove house), is an amazing achievement that awaits you with its wooden decks that go through the heart of the Belle-Plaine and Perrin canals.
Local entertainment
---
Les Abymes Shopping Festival in Les Abymes - Immaculée Conception - (December 8)
Îlojazz festival, hub for creole music (December)
Beaches
---
La plage de Babin (Mud baths)
Additional information
---
Themed trips to the islands are also possible (Marie-Galante, La Dominique, Les Saintes, La Désirade)