Goyave, in the east of Basse-Terre, is a nice little town which has access to the bay of the Petit Cul de Sac Marin and goes along the Petite Rivière à Goyaves, which is where the name comes from. Goyave is mainly focused on ecological activities and has a pleasant beach on which you can do several activities.
Main attractions
---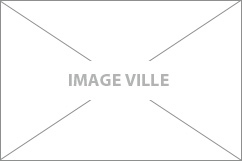 Hikes
The ravine Mangle waterfall
The Bras-Du-Fort waterfall
The Moreau Falls
The Blonzac water garden
The mangrove
Morne à Louis
Ilet Fortune
Anse de sable
Canoe-kayak
Goyave activity details
---
Goyave, fishing, aquaculture, and farming commune, is entirely focused on nature. 3 quarters of the territory is covered in forests. As a result, there are lots of tracks in Goyave that lead to magnificent natural locations. At the end of an amazing hike at the heart of the tropical forest, you will be rewarded with the sight of the Moreau Falls. You can go and bathe there and appreciate the falls. The Bras-Du-Fort waterfall is also a magical place for people like to be in the heart of the forest. The Blonzac water garden, an 8-hector park that is a designated ecotourism attraction by the Guadeloupe National Park, offers many activities, such as swimming in the river, discovering the wildlife and plants, and some nature and sporting activities like canoeing, etc…
In Goyave, you will also discover the Anse de Sable and the heart-shaped Ilet Fortune, which is a protected location where the nature is outstandingly beautiful… the verger des 1000 fruits and the ponts style Eiffel are at the heart of this amazing location.
Local entertainment
---
Goyave festival - Sainte Anne - (July 26)
Beaches
---
Plage de Roseau
Plage de Sainte Claire
Additional information
---
A commune that is as wonderful as the fruit!