Gourbeyre is a commune of balneology in the southwestern end of Basse-Terre. It could be called "Gourbeyre les eaux" or "Gourbeyre les bains" as it has so many springs, waterfalls, and other pools and rivers. The Rivière Sens Marina, with its 300 places to dock, also offers many nautical activities.
Main attractions
---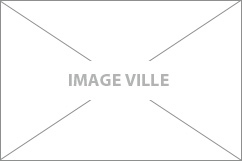 Hikes
Dolé warm springs
Le Bassin Bleu
Le Bassin de Capes
Le Bain des amours
Les monts Caraïbes
Les traces des étangs
The Rivière-Sens Marina
Sailing and diving club
Goubeyre activity details
---
With its many natural locations, the town of Goubeyre is a commune of Ecotourism and Sustainable Development which is an integral part of the Guadeloupe National Park. The tropical forest in Goubeyre has thermal springs and is so beautiful and magnificent that you have no choice but to go on trips to the heart of it. Among the main pools, the turquoise- and crystalline-water Bassin Bleu, which is very popular among locals and tourists and is located at the bottom of the Soufrière volcano, is located below a wonderful, 45-meter-high waterfall. On the way there, you will discover amazing epiphyte plants and exotic trees. The Dolé warm springs reach 30° C. Don't miss the only marina in Basse-Terre, the very pleasant Rivière-Sens marina, where you can go for a stroll or do nautical or aquatic sports nearby.
Local entertainment
---
Goubeyre festival - Saint Charles - (November 11)
Additional information
---
In Gourbeyre, you are at the heart of real tropical nature, and the most modern Marina is attractive during the night, as well as the day.