The historic Capesterre, formerly known as La Vaillante, can be proud of its remarkable natural heritage. Discovered by Christopher Columbus on November 4, 1493 because of the waterfalls that could be seen from the sea, Capesterre-belle-eau, located in the east of Basse-Terre, is the worthy representative of Guadeloupe, the "island of beautiful waters," and the land of sugar canes and bananas.
Main attractions
---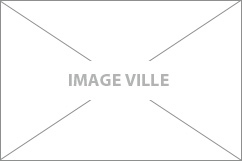 Carbet Falls
L'allée Dumanoir
Longueteau rum distillery
Saint-Eloi gardens
Changy Hindu temple
Grand Café plantation
Cantamerle fruit and floral garden
Grand étang
Painball
Capesterre Belle Eau activity details
---
Capesterre-Belle-Eau is made of renowned rivers and waterfalls. All three of the Carbet falls are wonderful and unmissable and are one of the main tourist attractions in Guadeloupe. Their height varies from 20 to 125 meters and the water comes from la Soufrière. It is a breathtakingly beautiful sight. Specialized guides will know how to inform you.
The site de Dolé, made of three thermal springs, brings comfort and relaxation to locals and passing tourists. For those would who prefer rum to Capes Dolé water… Capesterre-Belle-Eau has the Domaine du Maquisat, built at the end of the 19th century, which makes it the oldest active rum distillery. It is still managed by the Longueteau family.
You will have to go to the banana plantation, the Grand-Café plantation; activities in nature are planned to the visitors' delight. Extraordinary gardens await, and there will be guides with whom you will discover magnificent Guadeloupian varieties.
Local entertainment
---
Capesterre-Belle-Eau festival - Saint Hyacinthe - (August)
Beaches
---
Plage de Bananier
Plage de roseau
Additional information
---
The Grand-Café banana plantation will delight banana and coffee lovers!