The commune of Baie Mahault, once almost uninhabitable because it was swampy, is now the hub of Guadeloupe's economy and industry. It is located in the center of Guadeloupe, in the junction of the two islands, Basse-Terre and Grande-Terre. You can go shopping there or enjoy the three bays, the baie Mahault, the Lamentin, or Dupuy. You can do nautical activities there.
Main attractions
---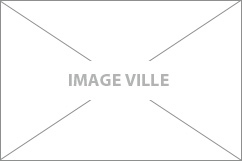 The watersports center in Trioncelle
Diving
Boat rentals and trips
Discovery of the mangrove
The fishing harbor
Nature trips
4x4
Canyoning
Paintball
Electric go-karting
The Gourde-Liane velodrome
Baie Mahault activity details
---
Baie Mahault, the most populated commune in Guadeloupe, has always been a growth area for sugar cane. This remains the culture of the region. For those who love creole culture, there is a traditional creole hut that you can discover in a wonderful, renowned location.
Baie Mahault, once a harbor that was favored by privateers and freebooters because it is ideally located between Basse-Terre and Grande-Terre, opens up on 3 bays where nautical and water activities are done. A wharf on the outskirts of the town, located on the edge of the lagoon, is where boat trips that allow you to discover the islets of the Grand-Cul-de-Sac-Marin set off from. A specialized company which offers sea and river cruises will allow you to discover the mangrove.
Local entertainment
---
Carnival procession (February)
Baie-Mahault festival - St. Jean Baptiste - (June 24)
Beaches
---
Plage de l'anse Petite Rivière
Additional information
---
Baie Mahault, despite being a mainly economical and industrial town, is a land of dynamic and smart tourism.